5 Best Serums for Couperose Skin – My TOP LIST
Broken capillaries on the face? That's so last year!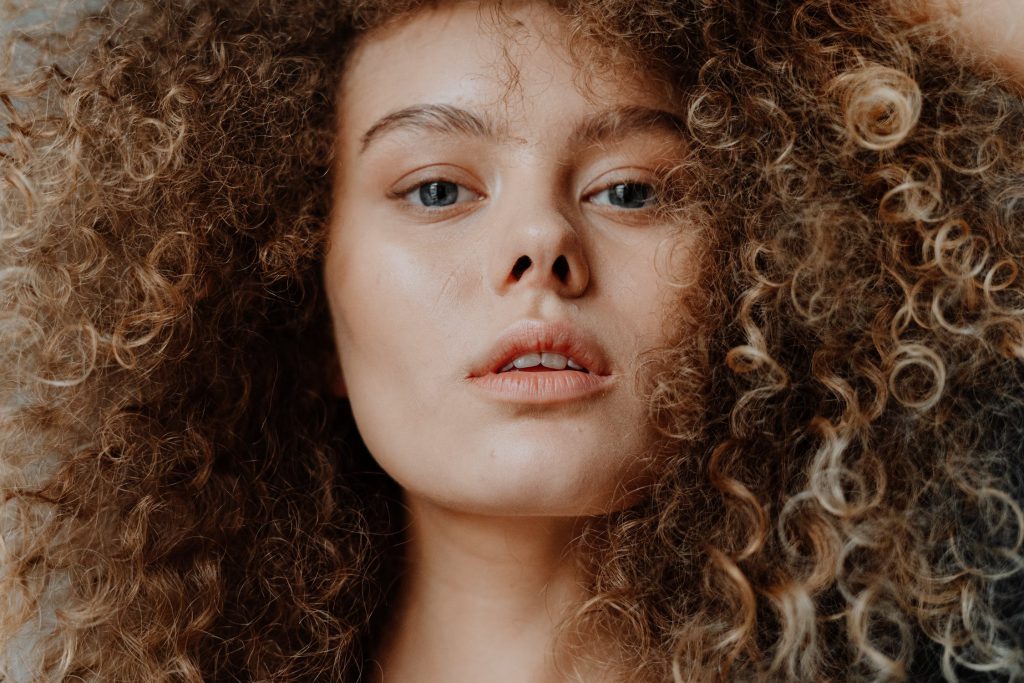 If you're still struggling with this skin concern, it basically means that you haven't found the right anti-redness face serum yet.
I'm well-aware that coming across the ideal product isn't easy. The choice is wide but selecting a serum that appears perfect for couperose skin seems to be almost impossible.
That's why I've prepared my personal list of the best face serums for couperose skin that includes my favorite anti-redness products. This is my personal and highly subjective round-up of skincare products that worked for me. I'd also buy them for my friend, mom or sister without thinking much – this is how good these serums turned out to be.
TOP LIST: THE BEST SERUMS FOR COUPEROSE SKIN
Here is the list of my favorite anti-redness serums <3
1.

Nanoil Anti-Redness Face Serum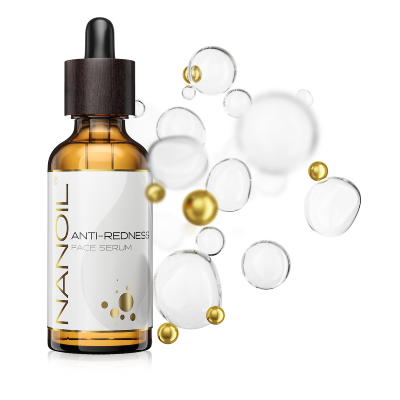 The first place belongs to the one and only Nanoil Anti-Redness serum enriched with horse chestnut, lime tree, cypress and Punarnava extracts. This is a water-based formula that cares gently for skin the first time you apply it on the face. Putting on just a few drops of the serum to cleansed skin is enough to see a massive difference – redness is reduced, irritation is banished, skin is moisturized and blemishes disappear. Regular application of Nanoil Anti-Redness Face Serum is all you need to do in order to forget about all common couperose skin concerns.
Visit www.nanoil.co.uk
I like this serum for:
a simple composition, full of natural ingredients
a oil-free, water-based formula
being able to absorb into the skin quickly
being sold in a big size (1.69 fl oz) 
offering good value for money
2.

REN Evercalm Anti-Redness Serum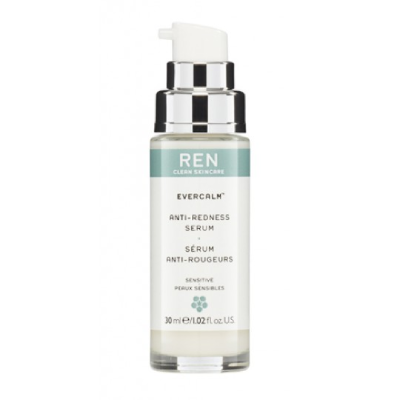 Another worth recommending serum for couperose skin can be found in the REN offer. It increases the resistance to external aggressors that cause irritation. In practice it means that when used on a regular basis, this cosmetic will make your skin less prone to stinging, burning and prickling. The longer you use REN Evercalm Anti-Redness Serum, the stronger this effect gets. The formula is dominated by soy oil, bearberry oil, vitamin E, hyaluronic acid, milk proteins and even algae extract.
I like this serum for:
high saturation of naturally-derived ingredients
a soothing and anti-aging effect
being suitable for morning and evening use
lasting pretty long as for creamy serum
3.

Medik8 Calmwise Serum Anti-Redness Elixir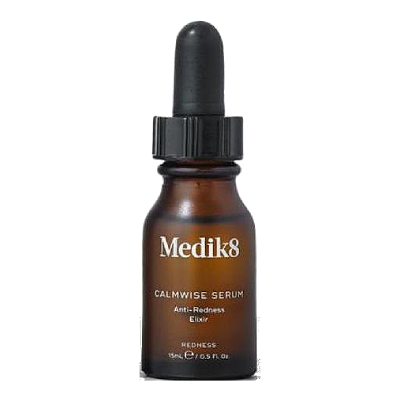 As far as couperose skin serums go, I can recommend to you Medik8 Calmwise Serum. It's said to be an anti-redness elixir designed for all skin types, including normal, sensitive, acne-prone. It delivers promised results mainly due to Tocopheryl – an active substance that reduces redness and displays soothing properties. Apart from it, Medik8 serum is also enriched with organic sage extract, which basically means that this serum has an antioxidant in its formula. This is a gel-like, cooling serum.
I like this serum for:
Tocopheryl which is an amazing soothing ingredients
a semi-gel formula that absorbs into skin quickly
a travel-size packaging (0.5 fl oz) that comes with a dropper
4.

PAI Instant Kalmer Sea Aster & Schisandra Ceramide Serum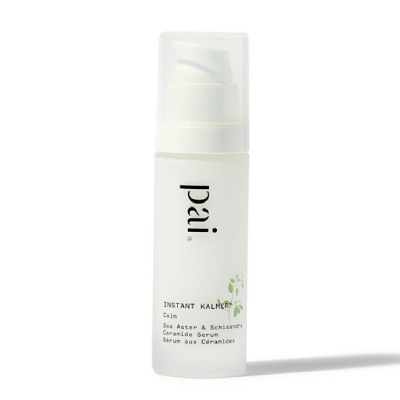 Redness, dark spots, broken capillaries and problematic skin can be dealt with by using PAI Instant Kalmer enriched with sea aster (it's a flower) and wild oat kernel extract. These two fairly uncommon plant-derived substances help skin carry out its self-repair processes quicker by reducing inflammation. Apart from that, PAI serum is surprisingly good at delivering moisture and nutrients. Together with the redness-reducing properties, Instant Kalmer Sea Aster & Schisandra Ceramide Serum turns out to be a multi-purpose product. This is an interesting offering, especially for vegans – the formula is cruelty-free.
I like this serum for:
naturally-derived ingredients used in the formula
a texture that resembles a lightweight cream
being a cruelty-free and vegan-friendly cosmetic
5.

La Mer MED+ Anti-Red Couperose Concentrate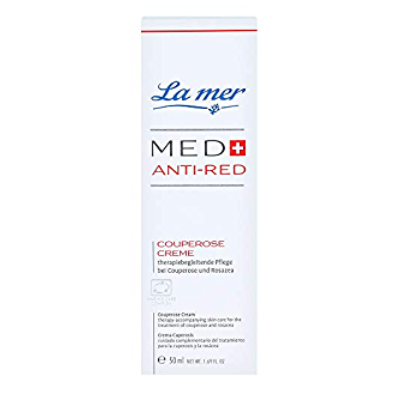 On my list there is also a place for La Mer face serum. Perhaps you're now wondering why I'm recommending a top-shelf beauty product that almost nobody can afford. Let me tell you quickly that this is not the La Mer that boasts about having the world's most expensive face cream in their offer. The serum I'd like to recommend belongs to La Mer MED+, which is a small cosmetic wielding a huge power. The concentrate combines three marine-origin ingredients: salt, algae and sea mud extract. Owing to these substances, Anti-Red Couperose Concentrate leaves skin moisturized, radiant and clear. Redness is reduced, which is easy to see after a couple of uses.
I like this serum for:
a lightweight, runny, non-overburdening formula
being formulated with marine-origin ingredients
having no fragrance and no colorants