Walnut Oil – To the Rescue of Your Skin
Summer is in full swing. The sun is collecting its destructive crops. Extremely dry and irritated face skin, redness, loss of hydration. If you also suffer from too much sun – try out Walnut Oil.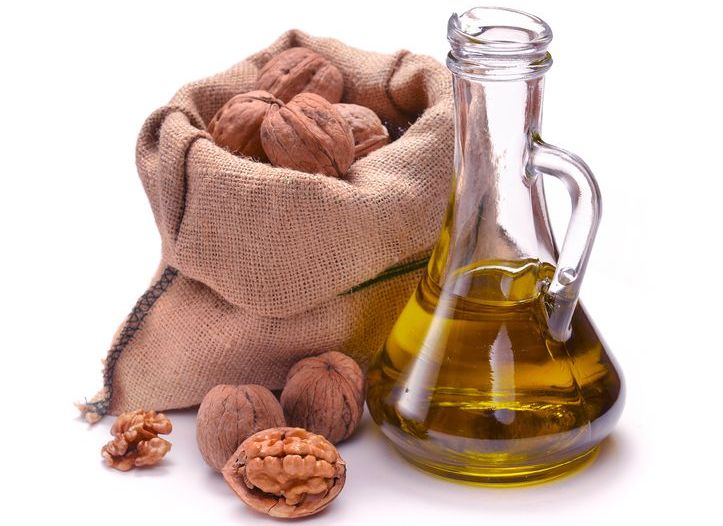 Bloggers and vloggers don't write much about Walnut Oil. Why? Lots of websites present it as an oil intended for mature skin. However, Walnut Oil is a great remedy for acne and scalp conditions (psoriasis, eczema, dandruff). The oil is rich and thick so you should apply it to the facial skin during an evening skin care like a night serum.
Walnut Oil is one of my fave skin care oils. It takes a reputable place next to Raspberry Oil and Maracuja Oil. They all deliver a full set of vitamins, rejuvenate and protect the skin.
The oil is a rich source of UFA (Unsaturated Fatty Acids) that ensure proper skin hydration and make sure that skin cells work the right way. That's why Walnut Oil is a relief for over-dried skin. It will also rescue skin that is damaged due to the excessive exposure to the sunlight. The oil doesn't only soothe irritations but also delays aging. It is perfect for mature, sensitive and allergy-prone skin. Walnut Oil easily spreads on face skin and absorbs quite fast, penetrating deeper layers of the epidermis. It is ideal for every season – protects from UV radiation, frost and strong wind.
The oil is very cost-effective. I've had it long and still have half of the 30 ml bottle.
If you aim at repairing skin after summer or protecting it from the autumn wind, I recommend Walnut Oil. It is one of my faves. I add a bit to my face cream every day. It makes a great base for makeup and smells beautiful.