Hair without a blow-dryer? Test of new Bumble and Bumble, Don't Blow It cream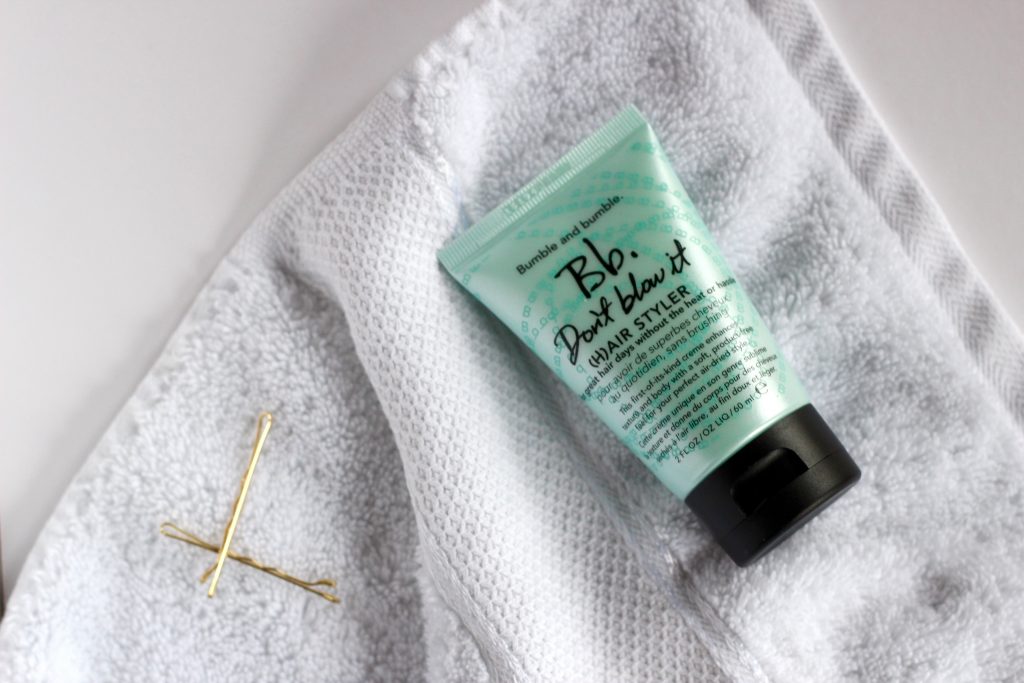 Hello girls,
Today I'm coming to you with a new product 😉
Actually, I have used it only twice so far but I believe this is enough when it comes to the very cosmetic.
I'm talking about hair care cream by Bumble and Bumble, Don't Blow It which is a cosmetic the aim of which is to beautify natural hair texture, tame it and smooth as well as discipline, especially when we want to let the hair breathe freely without being exposed to a blow-dryer again. In other words, this product is designed to be used onto wet hair if we want it to be air-dried.
My hair, when it dries on its own, without the use of a blow-dryer, turns into a total massacre. This is just a nightmare… I look like a tousled Einstein (no offense to this all-time genius). I don't know if you face the same problem but it's a common one for me. When I get back from a beach or a swimming pool, or when it's so hot outside, I simply don't have the heart to turn on a blow-dryer and treat my hair with this hot air.
I just need to tie this hay-ish hair into a bun, plait a braid or follow a sequence of complicated 'tangled' actions which help me hide the fact that my hairdo just shouldn't be shown to the public.
When I saw on Sephora's website the new product by Bumble and Bumble, named Don't Blow It, which was designed especially to beautify and tame this fuzz of lonely drying hair – I knew I wanted to give it a go.
Bumble and Bumble, Don't Blow It has 60 ml capacity and is closed in a pretty, azure tube. It's composition is great because it contains 4 natural oils (avocado, jojoba, almond and sunflower) as well as two exceptionally light polymers that discipline and smooth hair. I was afraid that the oils would weigh my hair down but owning to the presence of drying silicones and the very polymers this 'side effect' doesn't take place. Instead, Don't Blow It serves hair well letting it be air-dried in a natural way, and stay beautiful. Fast product's absorption is also owned to flowery extracts: opuntia blossom and cactus flower extracts. The cosmetic is efficient, it has to be applied to damp hair (obviously) and left without rinsing it. Thanks to this, Bumble and Bumble tames, protects and styles hair. I have to admit that, indeed, Don't Blow It takes care of damp strands and smells beautiful. I consider it as a competitor for natural hair oils, which I use to treat both dry and damp hair to make it a little bit less fuzzy. In my view, a natural hair oil is better at the proper daily hair care because it additionally regenerates and takes care of hair. Therefore, if we are on holiday, or simply not at home, I think that it's wiser to do not experiment with oils but use Don't Blow It by Bumble and Bumble. In this way you won't stain your clothes 🙂