Moroccanoil Volume Shampoo – We didn't get along with each other…
Hello Girls,
Today's review covers shampoo, and the shampoo isn't underwhelming because it was produced by Moroccanoil – the brand that boasts about their cosmetics being used by the world music and movie celebrities. OK, this is probable but I don't know that for sure because I haven't been lucky enough to be in a celebrity's bathroom yet 😉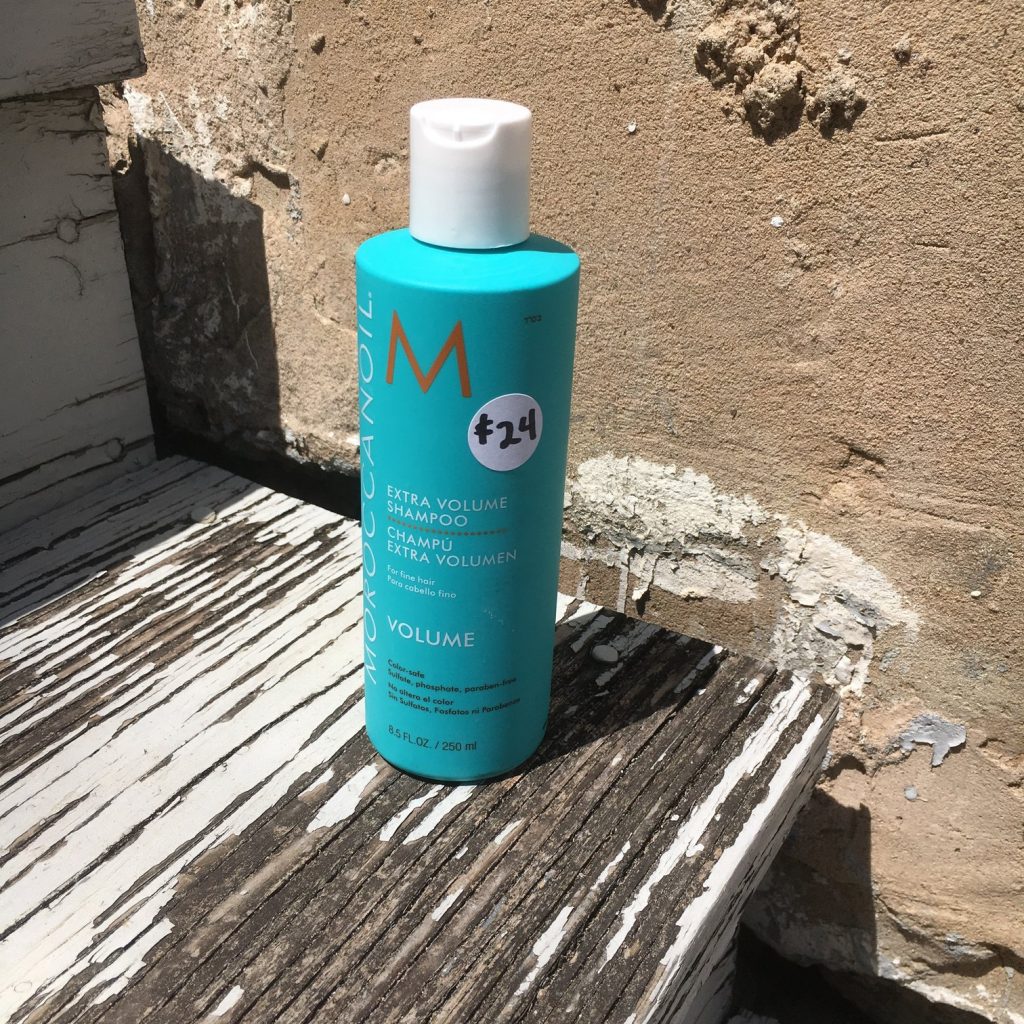 Anyway, my expectations concerning this shampoo were really high. I deeply hoped that it would work some Hollywood miracles with my hair and make the strands not only nourished, soft, skinny and sleek but also super light. After all, the inscription on this azure bottle EXTRA VOLUME must be there for a reason, right?
I was happy that I finally bought a product without parabens, natural, containing argan oil, which is also called 'hair miracle worker' – the shampoo which won't only nourish my hair but also gently treat my strands and the scalp. Unfortunately, my face fell when I looked at the shampoo's composition: OK, there is the oil but it also has SLS which is a sworn enemy of all oils, it works comedogenic and distorts the action argan oil is supposed to deliver. In general, against every vegetable extract the shampoo contains there is a some kind of 'revenger' which is a substance that works not in favour of our hair and scalp. Once it's a silicone, another time it's PEG-20 alcohol… In other words, Moroccanoil Volume is a 'compilation' of vegetable extracts which swim in a soup of allergens. I find this highly illogical especially when we talk about a shampoo that is considered as the top-shelf one.
Of course, the composition didn't terrify me so as to put me off using the cosmetics.
The first hair wash: stunning!
This shampoo foams very well (nothing surprising since there is SLS in it), is easy to be rinsed and doesn't overburden hair. It smells delicately, although I find the smell artificial. I can't deny, my strands become lifted at the roots but the same effect is possible to obtain by using a three times cheaper shampoo. I don't have to have this Hollywood star, for such an amount of money, to make my hair fluffy and lightweight. The truth is, my hair gained shine, became easier to set and was non-overburdened.
I kept washing my hair with the shampoo for three weeks hoping that something nice would happen to it – or at least if not to the hair, maybe my scalp would win something… To my surprise, instead of some marvellous makeover, I noticed itching spots on my scalp, which were irritations. As I see this, my skin that is used to natural care, didn't get along with the SLSs and other allergens. To put it differently, this three-week relationship with Moroccanoil Volume has come to an end, irretrievably. We don't like each other despite my genuine willingness to do it. I guess, I don't have a celebrity scalp 😉