Uses for Holika Holika Gel – Two Stunning Patents!
Hello!
I bet most of you know the wonderful, versatile and beautifully designed Holika Holika aloe gel. It has taken over the whole beauty blog and vlog sphere. It's high time I shared my opinion and observations.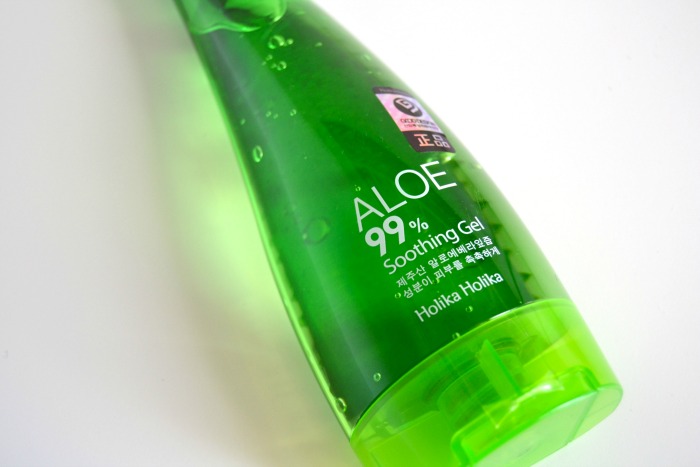 Holika Holika is a gel with 99% of aloe, enriched with other valuable extracts. Aloe juice is extracted from plants grown in clean and toxin-free Jeju island (regions of South Korea). Holika Holika gel is housed in an amazing aloe-shaped bottle. It's lightweight, durable and ideal for summer thanks to the universal use. Rub it into body skin, hands, feet or hair (damp or dry), apply it to face and under-eye skin, use it to protect hair ends… a stunner. Holika Holika gel replaces lots of cosmetics. I've discovered its two extra uses that made me fall in love with the product. It will stay in my bathroom forever.
1. Holika Holika – Massage Gel
Girls, it's unbelievable. I mix the gel with coconut oil, Shea butter or hazelnut oil and spread it on the body skin. Next, I take a massage tool and… fight with cellulite. Aloe gel and natural oils make a great and effective match. The oil itself would absorb quickly whereas enriched with the gel, it delivers better results. Holika Holika conditions, tightens and rejuvenates the skin. It provides natural oils with amazing extra benefits.
2. Holika Holika – Mask's Ingredient
I usually dilute white clay with rose water or boiled water. More and more often, I like to mix the clay with the aloe gel and a few drops of a nut oil. Such a mask has more conditioning ingredients and a bit different consistency. I have an impression my skin is getting extra hydration and is really smooth. I no longer have an unpleasant feeling of tight skin. Holika Holika gel mask is a perfect option for summer when the skin loses moisture, bounce and water from within. See for yourselves!
I'm going to find more beauty uses for Holika Holika aloe gel. Stay tuned and have a nice day! 🙂