Chanel Le Volume Mascara – How does it coat the eyelashes? Review
Hey my lovely ones 🙂
Today is the day when I'm going to post a review of a top-shelf mascara which is Le Volume by Chanel. I don't know what's your opinion about that but I'm an avid fan of prestigious and labelled mascaras. I know, this might sound a little bit snobbish but thanks to this I can show you factual and objective opinion concerning the mascara so you won't buy any cosmetic duds. Does it excuse me? 🙂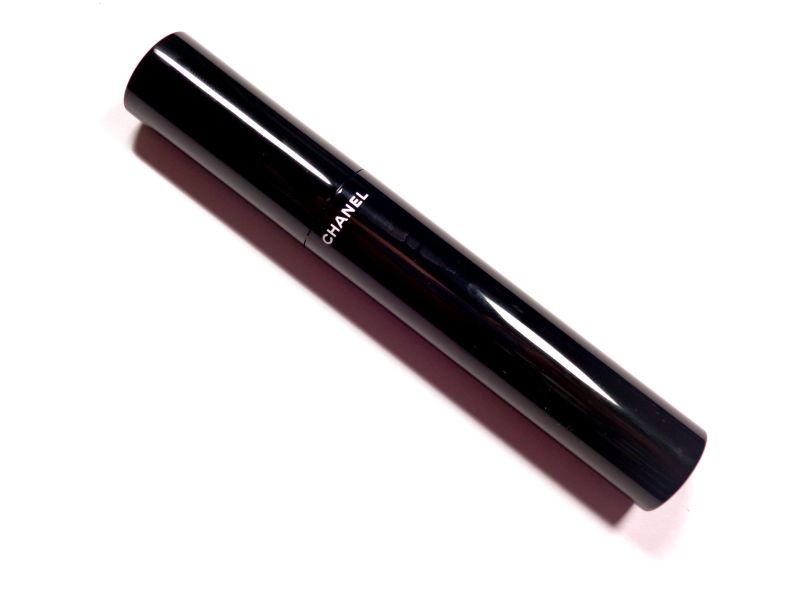 I'll never believe a person who says that there is no difference between Dior's mascara and a regular mascara. Undoubtedly, not every mascara 'star' is worth its price but among them there are real pearls that can gift your eyelashes with this movie-star look. This kind of a mascara is Le Volume, definitely. I'm in love with this colour cosmetic and apart from the new mascaras which I carry in my make-up bag, Chanel Le Volume doesn't leave my top five best mascara list.
And this is not only because of the overall aesthetics of the mascara, which in fact is great, full of elegance and class (total minimalism and harmony) but also because Le Volume by Chanel fulfils all tasks of a perfect mascara:
it's super black, intensively pigmented,
has silicone brush that is easy to keep it clean,
is durable, neither flakes off nor leaves stains under eye skin area,
doesn't leave eyelashes clumped (of course on the condition that we clean the brush),
the wand is great because it separates the eyelashes, makes them thicker and slightly extended. Its bristle isn't straight, but a little bit arranged at angle therefore, the applicator grabs each eyelash easily.
In general, Le Volume is an amazing mascara, it delivers a long-lasting effect. It's consistency is also the mascara's asset although after 4 months it becomes rather dense and you won't apply more than one coat, I guess. Basically, I always apply just one layer and, in my opinion, that's enough to build eyelash extension and volume without difficulties. Also, I have to add that Le Volume has never disappointed me – it lasts in any weather conditions and 'lives in peace' with my contact lenses. My eyelashes are precisely separated and beautifully extended. And this brush of Le Volume, it's just lovely 😉 The entire mascara is just a masterwork which I recommend to all the cosmetic snobs 🙂 xoxo!