My 5 minutes for younger and prettier face. Morning massage and nourishing cosmetics
Howdy!
What should we do to look pretty? Would you be surprised if I told you that just 5 minutes per day devoted to your complexion (care + massage) will do? Check out which methods I follow, how I exercise my face muscles, and which products I use to stay young. Enjoy the reading!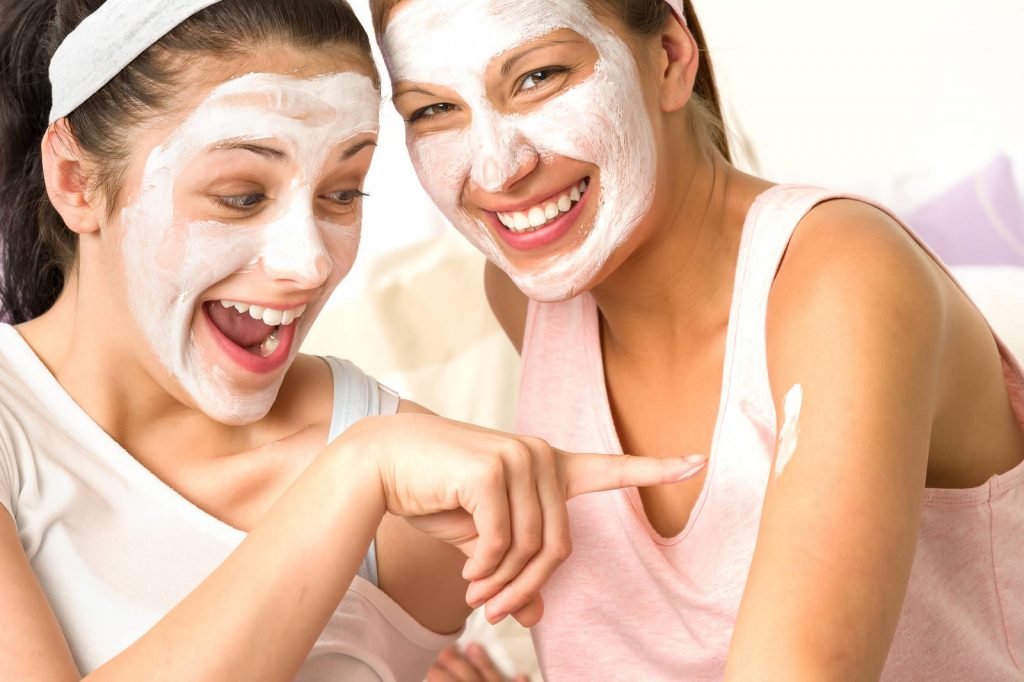 Firstly, face massage
The best thing about this is that you can massage your face while sitting on your bed, covered with a blanket. If well-practised, face muscles will remain tightened long, and this leads to your face looking smooth and young. Unfortunately, massage won't do much with mimic lines. However, it will help to fight against the double chin, wrinkled neck and hooded cheeks. How to exercise face muscles? Flex your jaw muscles by sliding it forward and backwards every day.
Secondly, eye muscles massage
This kind of massage helps with stimulating blood circulation in skin cells located around the eye area. Thanks to this, wrinkles become smoothed, skin becomes more supple, eyelids don't drop, and the eyes look as if they were bigger and prettier. As a consequence, it's easier to apply make-up. How to give your eye area muscle a massage? Look up and use your index finger and middle finger to lift the lower eyelid. If you feel a slight sensation of shivering and flex muscles then you are doing the exercise the right way. Next, relax the muscles by closing and opening the eyes.
Thirdly, complexion cleansing
Before you apply care and colour cosmetics, make sure your face skin is precisely cleansed. If not, wipe your face using a delicate preparation and a toner. Thanks to this you will remove dirt, sebum and blackheads. Remember to match the cosmetics you use to clean your face with its type. Moreover, of high importance is skin moisturisation – its lipid protective barrier mustn't be damaged. On the other hand, while removing the excess of sebum, try your best not to dehydrate skin.
Fourthly, nourishing sebum
Serum is a wondrous cosmetic that nourishes skin deeply and regenerate complexion. It contains many substances or natural origin which portion is way bigger than in regular cosmetics from a drug store. You can use serum morning and evening. Remember to cleanse the face before applying serum. In general, the best outcomes are produced by serums which base their action of cosmetic oils.
Fifthly, skin moisturisation
This is a very important stage of morning and evening care. Regular moisturisation prevents premature ageing, discolorations and skin flubbing. Match the moisturizing product with your skin type – apply it regularly by following the directions of use included in the leaflet. Some cosmetics of moisturizing action serve well as make-up base, other contain sun protection filters, and the others are to relieve irritations.